Palm Sunday, 4-1-23, Auburn, Washington. I look forward to Easter Sunday. Lyrics from well-loved hymns ring down through the years and echo in my heart and mind. I smile. Memories of friends, neighbors, and family from Darrington, Washington's many churches joyously rise to the skies from the Ski Bowl, celebrating the Resurrection of our Lord. Magnificent White Horse Mountain towering above the worshippers, like a benevolent watchman intent on guarding the little mountain town. 
Each Easter Sunday, at 6 a.m., ministers from the various denominations took turns giving a short message. Talented singers offered special music, designed to warm hearts on cold mornings. If it rained or snowed, we met in the Community Center.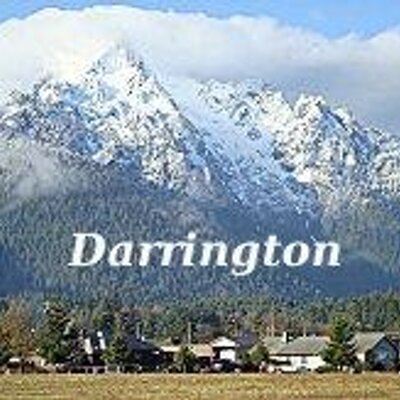 Following the service, we went home for breakfast and to replace warm clothes with our "Sunday best," to attend Sunday School and church at our respective houses of worship. Some had family get-togethers.
We had a Treasure Hunt
Dad and Mom believed that anything worth having, is worth working for. No just handing us a basket with boiled eggs, perhaps oranges, and some candy. While my brothers and I were sequestered in the house under strict orders not to look out the windows. Mom hid clues.
The hideout. The big stump. The downed tree, whose branches made a green room. The pussy willow and birch tree. The woodshed. And more. Each clue led to another, and finally, the basket. Tired but victorious, we settled in with our prize.
Mom did this year after year. We never got tired of our hunt. Sometimes friends or relatives joined us. Years later, my younger brother's family carried on the tradition.
Dad, Mom, and my brothers have all passed on. I am now 87. Voices raised in song, and laughter over simple things, still shine brighter in my memory than the eggs we once dyed. I give thanks to my Heavenly Father for His loving care and continuing provision.
"I serve a risen Saviour, He's in the world today, I know that He is living, Whatever men may say.
"I see His hand of mercy, I hear His voice of cheer, And just the time I need Him, He's always near.
"He lives! He lives! Christ Jesus lives today. He walks with me and talks with me along life's narrow way.
"He lives. He lives salvation to impart. You ask me how I know He lives. He lives within my heart."
May each of you find the peace and comfort He gives to those who seek Him.
Love and Happy Easter,
Colleen
.