When did you last take stock?
Ezekiel 34:26 (KJV) promises: "I will cause the shower to come down in his season;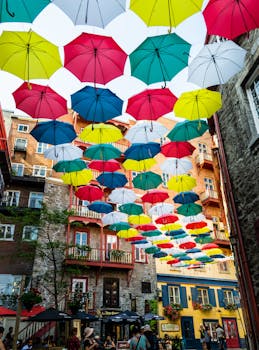 there shall be showers of blessing."
With all the recent rain, it is far too easy to focus on the showers and not the blessings rain brings. Healing to the land. Green grass after we despaired of lawns ever recovering from the terrible drought last summer. I vowed then never to complain about the rainfall that makes western Washington beautiful. I haven't–although sorely tempted to do so last week.
In the middle of a torrential downpour, I discovered water coming in under my garage door. I grabbed a large broom, and began sweeping it onto the driveway. An exercise in futility. It poured back in, faster than I could get rid of it.
Thankfully, my across-the-street-neighbors saw me attempting  to stem the flood. In spite of the continuing downpour, Mark spent the next hour cleaning the drain at the corner of the garage. Such caring neighbors are high on my list of blessings.
It is sad that sometimes
we get so busy we don't take time to count our blessings. With Thanksgiving just a few weeks away, this is the perfect time to slow down and give thanks for the good things, and especially for the wonderful people in our lives.
It is a time to ask ourselves, "How long has it been since I expressed gratitude for my family, friends, home, food, what I am able to accomplish–even though it may not be what I was once capable of doing–and for those who gladly help when tasks are beyond my strength?"
Andraé Crouch's inspiring song, "My Tribute," says the voices of a thousand angels could never express thanks for our blessings. 
* * *
This last week has been filled with blessings.
I had energy to spend an hour one day and 2-1/2 hours another day raking and packing down three big cans of colorful maple leaves for collection. (Then I cleaned up, ate, and napped!).
I have lived in a modest home on a corner lot in a cul-de-sac since 1978. Everyone knows me. Due to COVID, I didn't do Halloween last year. On Sunday night this year, between 70 and 80 trick-or-treaters came. I wore a protective mask and welcomed the chance to connect with kids and the many parents who accompanied them. The evening turned out

surprisingly pleasant and everyone enjoyed getting out after the rain.
This last Tuesday, 

I had my Annual Wellness visit. My doctor, nurses, and I laughed and rejoiced. As expected, I passed with flying colors
"What keeps you so healthy at 86 years of age?" one of the nurses wanted to know.
The answer is, "Faith in and reliance on God. Asking Him every morning to allow me to bring joy to someone that day. Keeping a cheerful outlook by refusing to listen to troublesome news. Believing that 'this too shall pass' when there's too much rain in the rainbow (or in my garage)! Laughing a lot. Listening to those  who need someone to care.be there for them.
The list goes on. Daily walks. Taking time to visit with neighbors. Staying in touch via email with others. Waving at those who pass by. Eating healthful food. Faithfully doing indoors and outdoors exercises. Not only raking maple leaves, but filling seemingly endless containers with pine cones, fir cones, and needles. Oh, yes. Staying off ladders and not being afraid to ask for help when needed for such jobs as hanging light bubs in the top of my garage.
* * *
Like everyone else, I encounter problems and down days. I avoid extended pity parties by remembering one of my favorite poems.
"Forgive Me When I Whine"
Author unknown.
Today upon a bus I saw a lovely maiden with golden hair; I envied her—so beautiful, and how, I wished I were so fair; When suddenly she rose to leave, I saw her hobble down the aisle;
She had one foot and wore a crutch, but as she passed, she wore a smile.
Oh God, forgive me when I whine, I have two feet, the world is mine
 And when I stopped to buy some sweets, the lad who served me had such charm;  he seemed to radiate good cheer, his manner was so kind and warm; I said, "it's nice to deal with you, such courtesy I seldom find."
He turned and said, "Oh, thank you sir." And then I saw that he was blind.
Oh, God, forgive me when I whine, I have two eyes, the world is mine.
Then when walking down the street, I saw a child with eyes of blue; He stood and watched the others play, it seemed he knew not what to do; I stopped a moment, then I said, "Why don't you join the others, dear?" He looked ahead without a word, I realized –he could not hear.
Oh God, forgive me when I whine, I have two ears, the world is mine
With feet to take me where I'd go, with eyes to see the sunsets' glow, with ears to hear what I would know, I am blessed indeed. The world is mine.
Oh God, forgive me when I whine.
* * *
As you look forward to Thanksgiving, followed by the Christmas season, may you focus on the positive things in your life. As the old "Count Your Blessings" song says, "Count your many blessings, name them one by one, And it may surprise you what the Lord has done."
Until next time,